Who We Are?
---
Professional Engineering Consultants (PEC) is a limited liability Company, established in Uganda in 2008 by a team of six (6) extensively skilled practicing consulting professionals. Since then, PEC has grown into one of the leading design, engineering and project management consultancies in Uganda as detailed in The Company Profile, with an establishment of more than 50 staff some of whom have joined its shareholding.
PEC's success is as a result of the firm's deliberate emphasis on professionalism, quality services and customer satisfaction.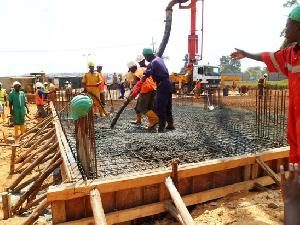 Company Background
---
PEC was born out of the founding members' realization that most of the engineering consultancies in East and Central Africa had failed to address the following fundamental issues:
A continued pursuit to satisfy the ever increasing stringent demands of clients for engineering solutions that are economical and fit for purpose;
Mentoring of young upcoming professionals to ensure sustainable availability of the relevant local professional skills and reduce government expenditure on expatriate inputs;
Our Mission
---
"To be a customer focused firm that attracts talent in pursuit of excellence"
Company Vision
---
"To be a leader in providing sustainable engineering solutions."
Expanding Goal
---
To further develop our corporate strengths we have established a corporate mandate to maintain strong core values.
Our Certifications
---

ISO 9001:2015 CERTIFICATION